The Dedham Vale Area of Outstanding Natural Beauty team worked with the Suffolk Wildlife Trust, local landowners, Alan and Sarah Hewin at Thompsons Farm in Leavenheath, and our volunteers on a green hay project.
Every autumn we do an annual cut at various County Wildlife Sites (CWS) in the Dedham Vale and Stour Valley and remove the cut materials to keep soil fertility low, which is good for wildflowers.
At Harpers Hill CWS we bagged up the freshly cut meadow grass and transported it to Thompsons Farm, where it was spread onto pre-prepared ground. It is hoped that seed from the cut meadow grass will drop and create a new wildflower meadow at Thompsons Farm.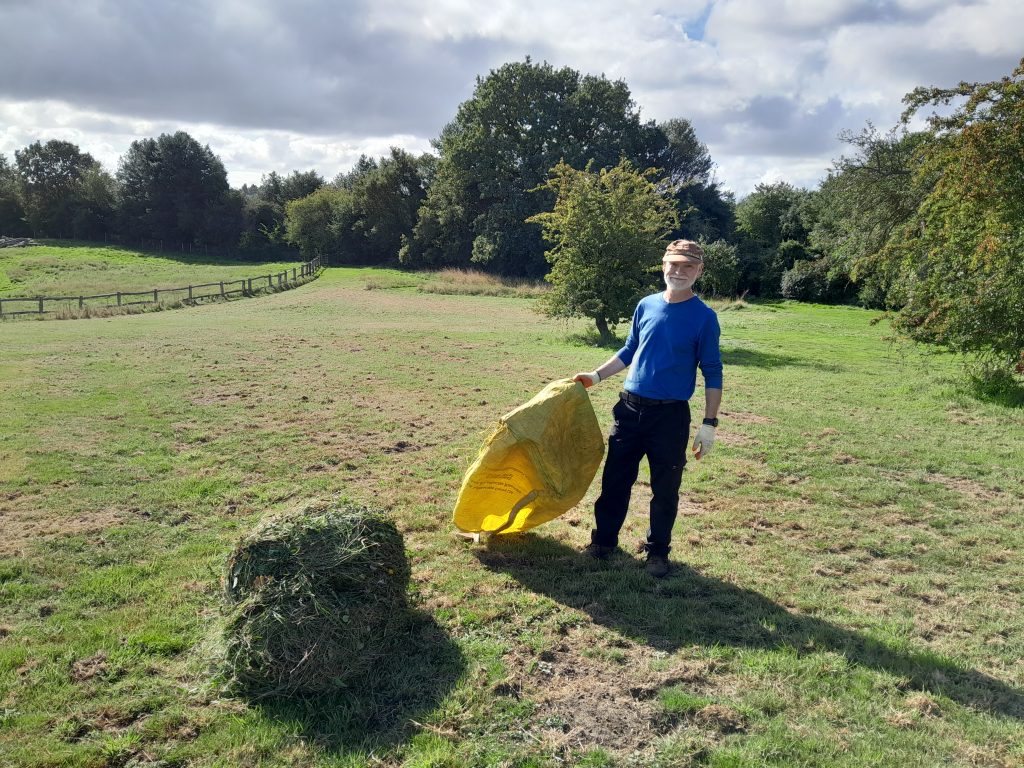 Landowners Alan and Sarah Hewin said: "Thank you so much for your organisation of this small project, and to everybody today for making this happen, particularly the volunteers.
It was lovely to meet them and have a chat on shared interests. We look forward with fingers crossed to the new wildflower meadow at Thomsons Farm!"
You can find out more about volunteering in the Dedham Vale Area of Outstanding Natural Beauty and Stour Valley at www.dedhamvalestourvalley.org/volunteering/volunteer-opportunities.