Stour Valley Environment Fund:
Daws Hall Trust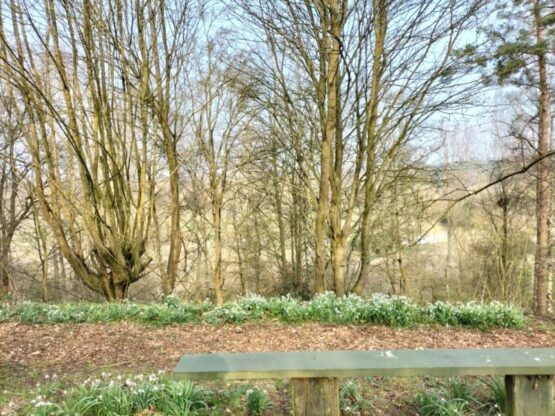 For the 2018-19 funding year, a contribution of £1,500 was made to a total grant of £3,000 to Daws Hall Trust who carried out works to improve access for those with restricted mobility at their educational nature reserve in the village of Lamarsh.
Daws Hall Trust manages the Centre for Environmental Education and Daws Hall Nature Reserve with their work primarily focusing on educating school children. The reserve is diverse in wildlife and a significant area for conservation in Stour Valley, and through seeing over 100,000 students
visit since they began in 1985, Daws Hall Trust aims to promote this to inspire
future stewardship.
After welcoming an increase in bookings to their centre from a variety of groups such as schools catering to students with special education needs, adults with disabilities, and elderly members of clubs and societies, the Trust concluded that adjustments to the Reserve were required to meet the mobility needs of these groups.
With the help of the SVEF, benches and resting posts were installed, steep paths were supported with bark, bridges were improved with additional support barriers, and a sheltered area overlooking the pond dipping space was fitted.
Through these improvements, the Nature Reserve has become a safer and more accessible place for all visitors, giving residents the opportunity to experience and learn about their natural environment through environmentally sustainable means, which for many can often be limited.
From hosting open days, Daws Hall Trust have witnessed the positive impact the funding has made from families with wheelchair users:"thanks to our special adapted wheelchair and the improvements to the paths,including the addition of the bark, it was possible for them to get round with more ease".