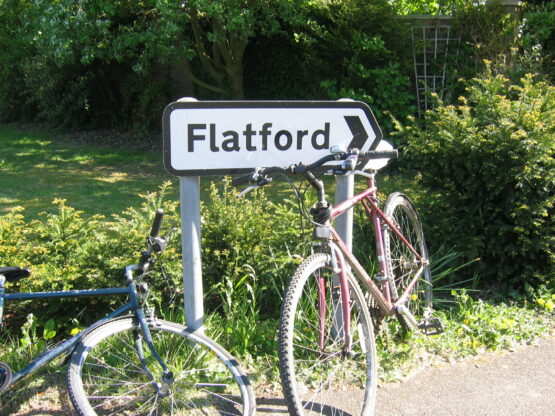 The Dedham Vale National Landscape is a beautiful place to cycle and explore on two wheels!
There are a few important cycle safety points to bear in mind:
Ensure your bike is in good working order before you set off on your trip.

Go well equipped. Take a mobile phone, a puncture repair kit and pump, a first aid kit and refreshments.

Be seen, wear high visibility clothing.

Ride in single file on busy roads.

Be aware of, and follow

the Highway Code

Wear a cycle helmet.

Let other road users know your intentions – give clear hand signals.

Listen out for other traffic and be considerate of other road users, pedestrians and horses.
The Painters' Trail is a long distance circular route that takes you through the Dedham Vale National Landscape, stopping off at major artistic landmarks on the way and cycling through the scenery that inspired some of the world's greatest landscape painters, including Thomas Gainsborough, Alfred Munnings, and John Constable.
The route is 69 miles/111km, although shortcuts are available. The route generally follows quiet lanes and single track roads, with some major road crossings. Please remain alert at major road crossings marked on the map.
Cycling Through a Masterpiece - Maps and Guides