Coast & Vale Youth Rangers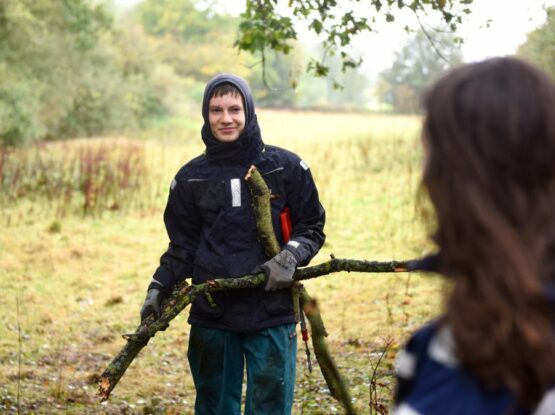 The Coast & Vale Youth Rangers is a free volunteer group for young people aged 13-18 who are interested in gaining hands-on skills and experience in conservation and environmental work.
Sessions usually take place outdoors on the first Sunday morning of each month at various green spaces in the Dedham Vale and Coast & Heaths Areas of Outstanding Natural Beauty (AONBs), two AONBs on the Suffolk /Essex border.
Activities are varied and include practical conservation work, wildlife surveys, beach cleans, community tasks, bushcraft and outdoor pursuits.
It's a great way of meeting new friends, building confidence and gaining valuable skills for the workplace. Either meet at activity location or book a lift in the minibus from Ipswich.
No experience is needed just lots of enthusiasm and a willingness to get stuck in and have some fun! All training and equipment provided. For more information please contact Emma Black, AONB Countryside Projects Officer.