Volunteering Case Study: Gareth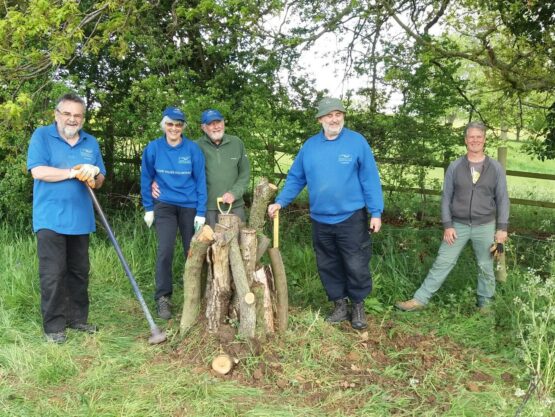 Gareth Rees is a regular volunteer in the Dedham Vale and Stour Valley, playing a vital role in helping us to conserve and enhance our special landscape. Gareth explains how he first got involved and why he keeps coming back for more!
I have always loved the outdoors and wildlife since childhood. Our summer holidays since my children were very young have always been visits to many different outward bound centres and camping in the UK.
When I retired early in 2020, having spent 40 years working indoors sat behind a desk, I wanted to find something that would get me outdoors and active. Having enjoyed rambling previously, volunteering as a member of the Stour Valley Volunteer work parties felt like a great fit to protect natural habitats and make it more accessible to others.
Volunteering has brought me a lot of pleasure in many ways. Not only is there the satisfaction of seeing the improvements our tasks deliver, but with such a social group of people, I've enjoyed meeting and spending time with the other volunteers.
We all come from a varied backgrounds and enjoy different pastimes which means we all have stories to share and guidance to give. It has also given me plenty to tell my friends, who are not involved with the volunteer activities, over a pint! They all respect what the group are doing and admire my participation.
There's so much to enjoy about volunteering. The locations change so I get to visit many different places in the area I would otherwise not visit. I have learnt many new techniques such as hedge laying, coppicing and creation of wildlife habitat, which I have subsequently introduced in my own garden.
To someone who is thinking about volunteering in the AONB I would say if you like being outdoors in the countryside, there's no better way appreciate it to its fullest than by participating as a volunteer.